The
Railway Recruitment Board (RRB)

Guwahati

exam admit cards 2020 e-call le

t

ters
for NTPC, Paramedical and Ministerial Isolated Posts in a short while

.
All the eligible candidates shall be advised through Website/SMS/Email to download their e-call letters 02 weeks prior to examination

at official web portal @
www.rrbguwahati.gov.in

. The CEN 01/2020, 02/2020 and 03/2020 examinations are scheduled in 2020 (if any) by
Guwahati railway.

Further

information of RRB Guwahati Admit Card 2020 regarding duplicate hall ticket, practice mock test, mobile sms, exam timings, venue and download process etc is mentioned below………………..
RRB Guwahati Admit Card 2021 Exams
Alerts:
Friends, RRB Guwahati
Paramedical Categories

CEN No. 02/2019 Computer Based Test going to be held on 19, 20 & 21 July 2019 and the mock test for the same will done on 09.07.2019 also e-call letter will be available 04 days prior date of test as given below in office order........................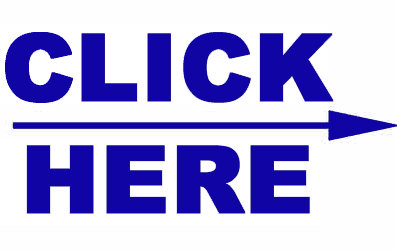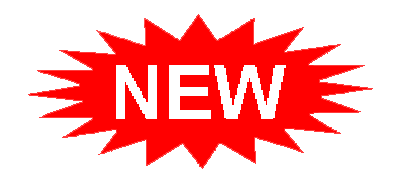 Details

of RRB Guwahati Admit Card 2020 – rrbguwahati.gov.in:
Earlier Railway Recruitment Board

Guwahati has taken

examination for ntpc/ paramedical/ ministerial isolated categories in 2020
and now its turn for mock test practice paper online by making log in. Candidates have to check application status before Download Call Letter

2020

available at http://www.rrbguwahati.gov.in/...........
How to Download RRB Guwahati Exam Admit Card?
Go to official site i.e. www.rrbguwahati.gov.in
Navigate "ALP, Technician, Group D Exam Call Letters 2020" link
Submit your application no./ date of birth
Admit Card cum Roll No./ Hall Ticket/ Call Letter will appear on computer your screen.
RRB

Guwahati

Answer Key 2019
The
Railway Recruitment Board (RRB)

Guwahati

exam
answer key

2019 for Paramedical

Posts published on 05-08-19

. All eligible applicants can see exam answer key from link provided here or at official web portal @ ………….http://www.rrbguwahati.gov.in……………. Recently SRD PWD (Ticket examiner/ Junior clerk) posts answer key flashed and more information of RRB

Guwahati

Answer Key 2019 regarding Set wise question paper solutions and download process etc is mentioned below……………
Good News Dated 29.09.2019:
Candidates can view their answer sheet of

JE, JE(IT), DMS, CMA

CBT Exam of Stage 2 from 26th Sep 2019 16:00hrs to 29th Sep 2019 23:59hrs and raise objection if any.
Friends, The Paramedical Categories CBT Exam Answer Key Has Been Released by Guwahati Railway Board on 05th August 2019 at 10.00 am onward

AND

The candidates can raise objections for the same and payment window till 08th August 2019 at 11.59 PM......................
What is the Procedure for raising objections?
Answer: After login into the objection link the following procedure to be adopted by candidates: -
a. In Question Paper view, you will be viewing your question paper, your chosen option and the
correct answer (key) for the question.
b. The correct answer (key) for each question is highlighted in Green.
c. Your Chosen Option is highlighted in Blue and 'Chosen option' is mentioned against it.
d. You have to enter your question number against which objection has to be raised in the
e. You have to select relevant Category of Objection from the drop-down box.
f. Your Objections must be registered in English only.
g. Objections can be raised only against questions and their alternatives.
h. Once Objections submitted cannot be edited later.
i. You have to enter objection against a question in the 'Objection' field.
j. Click on the 'Add Objection' button to raise additional objections.
k. Once all objections are entered, you will select 'Save & Proceed to Payment'.
l. For each objection raised and submitted candidate needs to pay `.50/- + bank charges.
m. If your objection is found to be correct, then the amount paid will be refunded to the account from which payment made after deducting the bank charges.
n. Once objections are entered and payment is made, no new objections can be added further.
4.0 Candidates are advised to raise objection(s), if any, well before the final date and time i.e., 08.08.2019, 23.59 hrs. After which no representation from the candidates on the questions/options/keys etc., will be entertained.
5.0 The decision of RRBs on the objections raised will be final and binding and no further correspondence will be entertained from the candidates in the matter.
Recently the JE, DMS, CMA Posts revised and modified answer key office order given by railway recruitment board, Guwahati............................
Details
of

Guwahati

Railway Answer Key 2019 @ rrbguwahati.gov.in:
Now railway board

Guwahati

answer key Paramedical Categories, Assistant Station Master (ASM), Goods Guard, CA, TA, Clerk, Assistant, Time keeper (NTPC) Graduate flash. Earlier Junior Engineer (JE), DMS and Senior Section Engineer (SSE) examinations question paper solutions posted online by railway

guwahati

and now its turn for Ticket Examiner and trains/ accounts/ Jr. Clerk cum Typist (PWD) answer sheets by making log in…………….
How to download RRB

Guwahati

Exam Answer Key?
Guys just follow few steps to get your Exam Reply Keys. By following some instructions your Paramedical/ ALP/ Technician/ Group D answer key will be in front of your computer screen.
1st of all visit the link given here or official web portal i.e. www.rrbguwahati.gov.in
After making log in (enter your roll no., date of birth) and there is also schedule for submitting objections regarding the question options
Click Here>>
RRB

Guwahati

Answer Key 2019
RRB Guwahati Results 2018
–

Check
NTPC Graduate

Categories Exam Results/ Cut Offs Marks
RRB Guwahati Results 2018 Notice

:
See RRB

Guwahati

ALP/ Technician Results 2018 01st Stage CBT Exam

for
Group D Posts for CEN Employment 02/2018

posts going to announce in coming days

.
All candidates who have appeared can

view

exam results from link

given

here or at web portal www.rrbguw

ahati

.gov.in

.
Further
information of RRB Guwahati Results 2018 regarding merit list, roll no. wise, name wise, paper wise, cut off marks and how to download result etc are mentioned below……………
Details of

RRB Guwahati Result 2018 @ rrbguwahati.gov.in:
Recently

Railway Recruitment Board (RRB) Guwahati results for ALP/ Technician Exam Results on 02 November 2018 for category no. 1

flashed

. The Result is in pdf file which contain list of shortlisted candidates for 02nd stage CBT exam.
Schedule of 2nd Stage Examination (CBT):
Date-wise schedule shall be notified in RRB's website in due course- It is reiterated that further placement of candidates in panels and/or short listing for appearing in Aptitude Test/Typing Skill Test wherever applicable, will be only on the basis of marks obtained in 2nd Stage CBT. Normalisation of marks will be done as per extant rules. 2nd stage CBT is likely to include -questions pertaining to General Awareness, Arithmetic, General Intelligence and Reasoning. The duration of 2nd Stage CBT will be of 90 minutes covering 120 multiple choice objective questions.
The call letters cum admit card for this test are being sent through speed post.
How to Download RRB Guwahati Exam Results?
Friends you have to follow few steps to download your assistant loco pilot exam results…..
First of all visit the link given here or official web portal i.e. www.rrbguwahati.gov.in

Navigate "RRB Guwahati ALP/ Technician Results"

The desired result will appear in PDF file in your computer, you can save it or take print out

Best of Luck for your Result
Important Link>> RRB Guwahati Results 2020